The Museum of Extraordinary Things by Alice Hoffman
My rating: 
(5 / 5)
"It's not finding what's lost, it's understanding what you've found."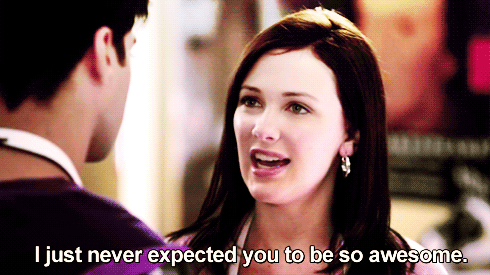 I loved this book.
It was a little unexpected for me. I had gotten the idea somewhere that Alice Hoffman wrote stuffy books that I wouldn't like, and then I was looking for a book to fill the "A Book your favourite author loves" slot in my 2016 Reading Challenge and I came across this article, about five of Dean Koontz's favourites, and I was drawn to the description of this book. I figured why not? I trust Koontz, he created one of my favourite serial fiction characters of all time (Odd Thomas). I'll give it a go.
And I'm so glad I did.
The Museum of Extraordinary Things exists in the world of early 20th century Coney Island, and is a museum of curiosities, with live acts that are essentially a freak show of the era, though the proprietor – the father of the main character – tries to elevate that a bit. Coralie – the daughter – feels like a bit of an outsider herself, born with a deformity that sets her apart from the rest of the world. She lives her life isolated from society, with only a housekeeper and the people in her father's employ for company.
The housekeeper, by the by, is one of the extraordinary little side characters that has an amazing story of her own.
"Men will be men," Maureen told me when I wondered aloud where my father went in the evenings. "Don't complain," she advised. "That's how women find their freedom. When there's no one else at home."
On the other side of the island, Eddie – a Jewish immigrant – is struggling to find his own place in the world. Is it as a tailor, at the side of his father, working 16 hours a day to scrape by in poverty? Is it working for a con artist from his neighborhood who stands out from the rest? Or is it somewhere else, seeking his own vision of beauty and truth through the lens of art?
"The air was soft, as it often was in this lovely month, and Eddie inhaled its sweetness. He found himself uplifted as he worked, caught up in something outside himself and his petty wants and needs. The clouds drifted like ice in a tumbler. Through his lens the river seemed made of light, there was the shimmer, and for a moment the world seemed whole to him."
When they come together, it's absolutely magical.
"Love like this wasn't what he'd planned or wanted or expected, surely it was indeed a trap, for even when you tried to run away, it followed you through the grass and lay down beside you, it overtook common sense and willpower."
I love the relationship here, because it's nothing like an ordinary love story. I adore the characters, and even the ones that are designed to be hated are so exquisitely drawn that they are remarkable. I love the history that is presented, through fantastic research, of the history of Coney Island and its tangled and twisted history. Best of all, I love the writing style of the author, who not only tells a story with glorious aplomb, but builds phrases with the delicate and sure touch of an artist.
"In my memories I have set my life in Brooklyn between pieces of glass, separate from my current existence, and this has enabled me to move forward. The past cannot tie me in knots, nor can it cause me to drown. And yet what is stored in glass belongs to me still. Each piece is a part of me: the hummingbirds, the locked doors, Mr. Morris in the yard, the pear tree, the woman covered by bees, and you. Especially you."
Truly, truly a beautiful novel that I highly recommend for those interested in historical fiction, or just want to read a piece of fiction that will move their heart in unexpected ways. Who thought a giant tortoise would get me all emotional?
"… a man has many lives. Each day we chose the path we would take by our own actions… the past was what we carried with us, threaded to the future, and we decided whether to keep it close or let it go. Fate was both what we were give and what we made for ourselves."