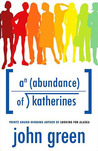 An Abundance of Katherines by John Green
My rating:
(3 / 5)
"Dude, you're such a geek. And that's coming from an overweight Star Trek fan who scored a 5 on the AP Calculus test. So you know your condition is grave"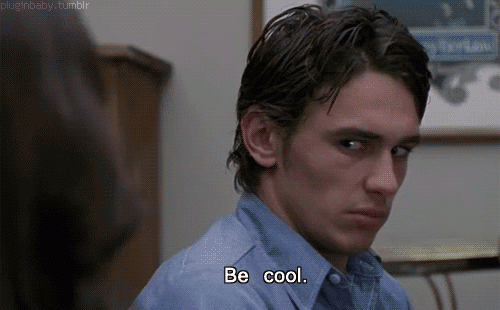 Colin and Hassan are both geeks, actually. And they've both graduated high school and have a summer stretching out ahead of them. Hassan needs to get his life together. Colin needs to get over being dumped by yet another girl – the nineteenth girl (all named Katherine) that he's dated. Obviously this calls for a road trip.
"Shame about how we're gonna die here, though. I mean, seriously. An Arab and a half-Jew enter a store in Tennessee. It's the beginning of a joke, and the punch line is "sodomy''."
They don't get terribly far, because they wind up, through all kinds of bizarre circumstances, taking summer jobs in a small town they stumble into, living with their boss and her lovely teenage daughter Lindsey. Colin doesn't mind the job so much, because it gives him time off to figure out a scientific formula to determine the outcomes of relationships. You see, Colin was a child prodigy who hasn't yet made his mark on the world, but surely his experiences with all those Katherines have to count for something, so why not put his heartache to good use?
This is a fun, fast read. It's almost absurd in places, and will stretch your credulity, but the laughing will make you want to stay on board for the ride, and you might as well, because this is truly entertaining. I loved the character of Hassan, and grew pretty fond of Lindsey as well, who has some growing up and coming to conclusions she has to do this summer as well.
"You matter as much as the things that matter to you. And I got so backwards trying to matter to him. All this time, there were real things to care about: real, good people who care about me, and this place. It's so easy to get stuck. You just get caught in being something, being special or cool or whatever, to the point where you don't even know why you need it; you just think you do."
This is a nice book about good kids who are maybe a little lost. But they are relatable kids, even if one was a childhood prodigy, and I just kept wanting to pat them gently and tell them it was all going to work out in the end and that in twenty years none of this would matter.
I may be getting a little too old for YA fiction. Yikes!
This is a great vacation read or poolside read. It's light and funny and entertaining, and doesn't really get into super deep issues or make you think too hard. It's sweet.
"Here's to all the places we went. And all the places we'll go. And here's to me, whispering again and again and again and again: iloveyou"