Finders Keepers by Stephen King
My rating:
(3 / 5)
"For readers, one of life's most electrifying discoveries is that they are readers—not just capable of doing it (which Morris already knew), but in love with it. Hopelessly. Head over heels. The first book that does that is never forgotten, and each page seems to bring a fresh revelation, one that burns and exalts: Yes! That's how it is! Yes! I saw that, too! And, of course, That's what I think! That's what I FEEL!"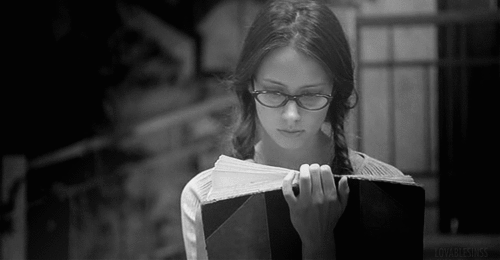 I had already taken this book out of the library when I stopped and said "Oh, shoot. I need to read Mr. Mercedes first, because this is the middle book of a trilogy…" and I promptly went and downloaded that book and read it.
I'm really glad I did. If you haven't read this yet, you should read Mr. Mercedes first. It really lays the groundwork for some of the characters – though, like me, you may be surprised that they don't make an entrance til mid-book – and I think that I would have missed out on some of the nuances and depth of the books, as well as some of the character motivations had I skipped the predecessor.
I still really like Bill Hodges,
"No one rides for free, and in the end, even the most seaworthy ship goes down, blub-blub-blub. The only way to balance that off, in Hodges's opinion, is to make the most of every day afloat."
…and Holly, and let me not forget Jerome here, because I really like him as well. They're back, but this time they are the supporting cast for a new crew of characters, tangentially related to the characters in the first book, by the fact that the young man – Pete Saubers – who is at the center of the novel has a father who was injured in the Mercedes killer incident (another good reason to read Mr. Mercedes first, as you'll know the details of what happened and why, which is fairly important since this incident radically changes Pete and his family's life).
Pete's a good kid. The all-American archetype. He's a good son, and a good big brother, and he wants to help take care of his family. He's also a good student and a reader. A book-loving reader.
"No. I was going to say his work changed my life, but that's not right. I don't think a teenager has much of a life to change. I just turned eighteen last month. I guess what I mean is his work changed my heart."
This book is about readers – obsessive ones. This isn't the first time King has touched on the subject, of course, as any fan will know. Just as it's not the first time a book of his has housed an eccentric and reclusive writer – in this case, John Rothstein, who has written a trilogy of books that has obsessed fans before retreating and retiring – but not ceasing his writing. An accumulation of moleskin notebooks in a safe is the real target when his home is robbed, because everyone wants to know the ending of the series and what really happened to Jimmy Gold, the protagonist in the books inside of a book.
And Pete knows. He's read the notebooks. But what about the person who stole them and wanted them all for himself?
This is a pretty good book, but as with the first in the trilogy, the "bad guy" was not as scary or as etched into my consciousness as is usual with King. I found this, like the first in the trilogy, to be a very quick read for a King book. The writing is less dense than usual in both of these (maybe he has a new editor?) and they aren't as long. Usually I expect to spend at least a week on one of his tomes. Not a couple of days.
At the end of the book, I found myself wanting more of Pete, so I'm hoping he might make a reappearance in the last Bill Hodges novel, due out (I believe) next year.
"Teenagers are fast. They're like cockroaches that way."