Lunatics by Dave Barry
My rating: 
(5 / 5)
This book was hilarious, awesome and one of the best I've read.
/nuffsaid.
Ok – I was introduced to this whole genre by this book. I had no idea there were actually books full of stupid but funny stuff that were totally designed to make you laugh. This is my style, these are my peoples, this was totally mind blowing for me. I didn't think you could get paid for writing like a sarcastic smart ass – but you can! I love it.
The book was made awesome by the two main characters – the sympathetic good guy that we all try to emulate in our every day lives … and the total dickhead foul mouthed bastard that we all turn in to sometimes in our every day lives. The interplay of the two of them, and the internal monologues were just great. I would laugh almost every time when we were inside Peckerman's head and he's thinking "man this guy is an asshole" – and then we turn to dialogue … so I said "Hey, you're an asshole". Way to say it like it is Jeffrey.
I won't spoil the plot because I wouldn't do it justice and you should just read it yourself – but it all starts with a lemur.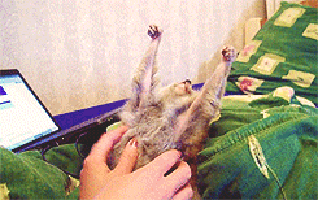 Well … ok it actually starts with a guy having a pet shop named The Wine Shop (totally ridiculous). And then there is a little league soccer game, and then …
"Secure the Radius!"

Followed by …
Blah blah chemical warfare … blah blah dismantling the great firewall … blah blah guest starring –
And you'll never guess who becomes president!
Favourite Quote –
"Secure the Radius!"